Children's golf camp
Children dream about life-changing experiences, new friends, and being outside in the summer.
Summer camps are one of the best ways to fulfill these children's goals. Nonetheless, it might be challenging to choose which camp will be the best fit for your child when there are so many options available. We invite you to try the CHILDREN'S GOLF CAMP!
This is a camp where kids can learn about the distinctive game of golf while also enhancing their physical well-being, getting plenty of fresh air, playing educational games, and being exposed to the stimulating environment that characterizes golf clubs.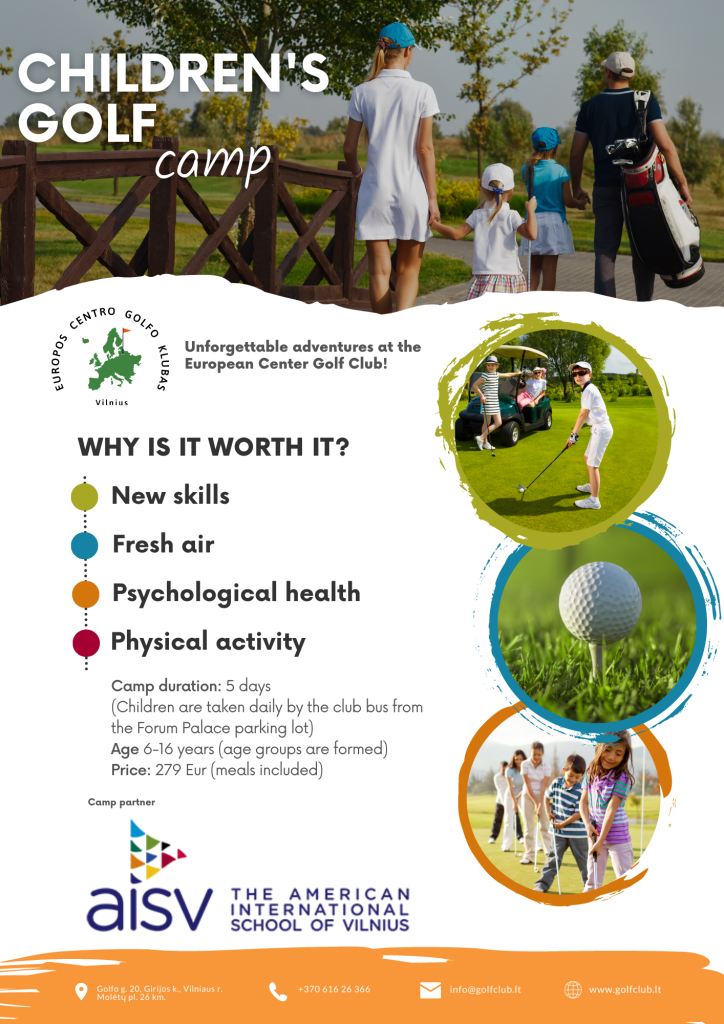 Camps (daytime) will be held from June;
Children's groups meet every week;
Children will be transported to and from the camp by the golf club bus from Forum Palace;
Children will be taught the game of golf by a professional, qualified coach;
A nanny with pedagogical education will take care of the children and take up additional activities.